Working Of Safe-I Auto Dipper
Improper lighting arrangements on road in many of the developing countries like India coupled with the low sensitivity of human eyes and brain cause difficulty in driving at night. Bad driving habits and infrequent use of beam shifting/signals further exaggerates this problem and often remains the main reason for fatal road accidents at night, particularly on highways.

We, at K.Shreyans, after successful trials and experiments has designed and developed Auto Dipper - a system to overcome this common problem of night driving on highways. The system consists of one sensor to measure the intensity of light and an electronic circuit to control the shifting switch of the beam light. Main functions of the device is the headlight beam shifting (high/low beam) after sensing the light of vehicle approaching from opposite direction.
WHAT IS AN AUTO DIPPER?
An Auto Dipper is a device/system capable of changing over the circuit of head light without the intervention of the driver given a particular set of objective road conditions. Its primary aim is to reduce the dazzle for the observer approaching ahead of the vehicle while ensuring that the user will not be put to inconvenience.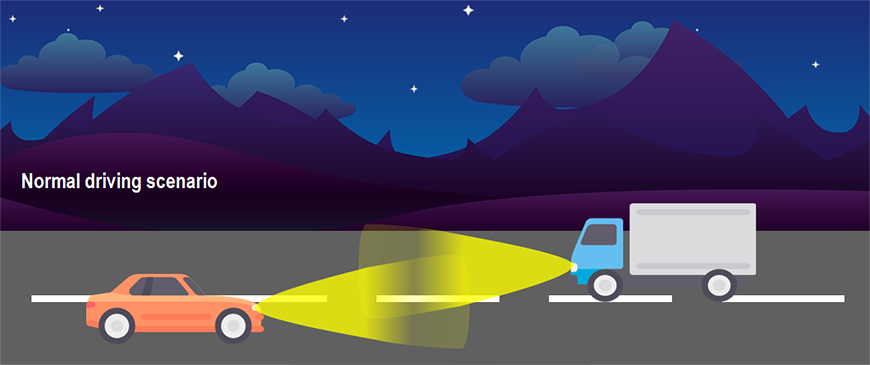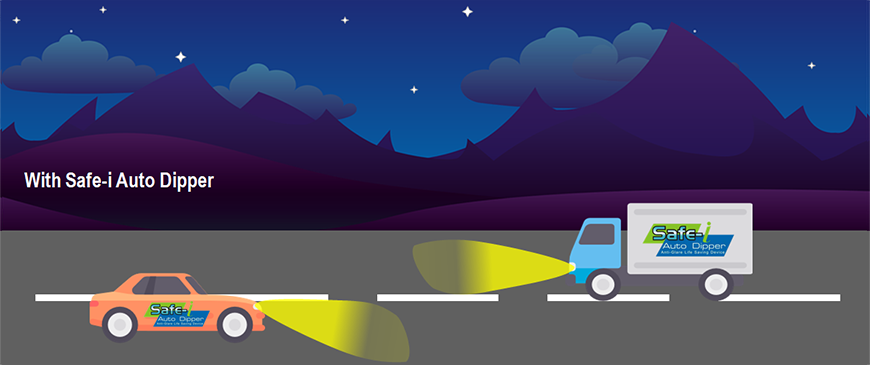 THE FUNCTIONAL REQUIREMENTS ON A DARK ROAD
The basic function of an auto dipper is to maintain the head lamps in either driving beam or meeting beam automatically depending on the headlamps of the vehicle approaching from the opposite direction.
Enhances your driving comfort by reducing manual operations.

Enhances your Freedom to concentrate more on steering control.

Enhances your respect by rationalizing your head lamp beam shifting.

Enhances your pride of possessing high technology gadget.

Ensures your head lamp shifting as most rational.

Enhances your safety as well as that of others.

Makes you a friend of all and enemy of none.
PRINCIPLE
A circuit is designed which uses a LDR (light dependent resistor) to sense the light emitted by the vehicle coming from the opposite direction. This light sensed by the LDR is used to send signals to the circuit to trigger the command to a upper or the dipper circuit depending on the amount of light emitted by the vehicle coming from opposite direction.